Recommendation on case in this field below
Other recommendation's available.
Call now 303-688-5176 with brief essence of case and facility location
-or- email same info to: Carl@WildernessMedicine.com 
Carl has reviewed over 200 camps.
Expertise in youth camps such as 4H, Boy Scouts, Girl Scouts and others for youth and adults including guest or dude ranches. Mr. Weil is available for consult on plaintiff or defendant cases.  Expert case reports are available. Free initial evaluation on first call 303-688-5176.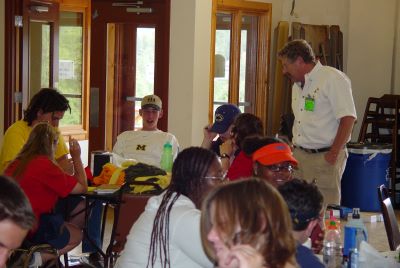 Some of the camps teach or facilitate special skills such as horse riding, camping or craft skills. Other camps are more fun vacation locations such as guest ranches. Many of the camps are seasonal usually operating primarily in the summer.
Recommendation from a youth camp case involving an injured camper at an over night camp
Leavitt Yamane & Soldner  Attorneys At Law - A Law Corporation          August 15, 2014
737 Bishop Street, Suite 1740  Honolulu, Hawaii 96813
(main): (808) 521-7474 x105 (facsimile): (808) 521-7749
Dear Carl,
I want to thank you again for helping me with my climbing "accident case"
I was impressed with your swift response and sound analyses of the many
ways the defendant failed to protect the climber. [camper]
The case settled favorably, thanks  in part, to your efforts.
If I have another similar case in the future I will be sure to call you.
Very truly yours,
James T Leavitt JR.
James T Leavitt JR.