Recommendation on case in this field follows. Additional recommendations available
Call now 303-688-5176 with -brief essence of case - state activity located in -or- email same info to: Carl@WildernessMedicine.com
Carl has reviewed over 700 horse activities, agricultural  operations and working ranches.
Expertise in horse operations, equine events, agricultural and  ranching operations both working ranches and guest ranches. Available for consult on cases for plaintiff or defendants.  Expert reports on each case available. Free initial evaluation on first call 303-688-5176.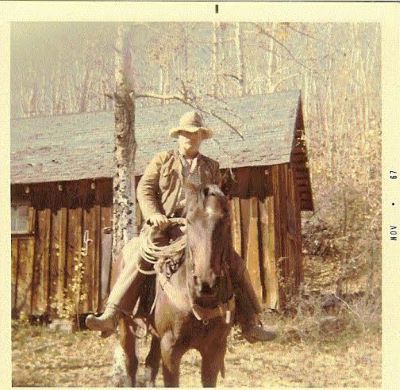 Capt.B.A.Weil4th Cav  Carls Father 1967
Some of the various cases  worked on included guided trail rides, Roping events, dressage competition, three day events, hunter jumper competition and horse boarding facilities, Carl has also done horse valuations and facility appraisals. 
GALLIAN, WILCOX, WELKER & OLSON, L. C.                                         November 7, 2006
ATTORNEYS AND COUNSELORS AT LAW 59 SOUTH 100 EAST  Letter of recommendation
ST. GEORGE, UTAH 84770
(435) 628 -1682 TOLL-FREE 1-800-353-4128 FAX (435) 628-9561
OF COUNSEL:
J. MACARTHUR WRIGHT' JONATHAN L. WRIGHT, P. C.
To Whom It May Concern:
Recently I was involved in a case involving an attack by a bull on an elderly woman. I retained Mr. Carl Weil as an expert in the case related to animal behavior and fencing regulations and guidelines. I found Mr. Weil easy to work with and very diligent in all aspect of his involvement in the case. Through his efforts I was able to achieve a substantial settlement for my client.
I am confident in Mr. Weil's ability and I would highly recommend his services.
If you have any questions related to Mr. Weil's abilities please feel free to contact me.
Sincerely yours,
GALLIAN, WILCOX, WELKER & OLSON
Britt K. Beckstrom
Britt K. Beckstrom
BKB:be