Recommendation on case in this field follows. Other recommendation's available.
Mr. Weil has been accepted by Civil and Criminal courts as an experienced expert in these fields
Call now 303-688-5176 with brief essence of case & state activity located in
-or- email the same infomation to: Carl@WildernessMedicine.com
Carl has reviewed over 150 shooting activities [rifle or pistol or archery] both hunting in the field and on ranges.
Expertise in the field involving rifle, shotgun and/or pistol and/or archery. Available for consult on cases for plaintiff or defendants.  Expert reports on each case available. Free initial evaluation on first call 303-688-5176.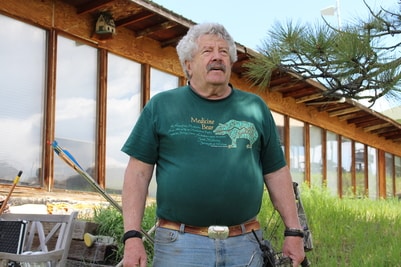 James C. Plott, Esq.         Telephone 720-985-1145  December 29, 2010
300 W. 11th Ave. #10F      Facsimile 303-333-2331
Denver, CO 80204             jcp@plottlaw.com
Re: Letter of Recommendation
to: Carl Weil
2477 County Road 132
Elizabeth, CO 80107
Dear Carl,
I want to thank you for your time and testimony in the Leal-Gomez case. I was
confident in taking you to the jury based on your confidence, composure, and credibility.
Your testimony bore me out, and we have a satisfied client.
For your future reference, the Adams County District Court, Colorado, recognized you
as an expert in firearms in a felony case. Obviously, your knowledge and expertise in firearms
was paramount, but your ability to communicate with the jury congenially and knowledgably
rendered you both memorable and credible. Your testimony was well-presented, consistent,
and of the highest ethical standard. I believe that the demonstrative exhibits which you
prepared were helpful to the jury and my client. Finally, your handling of the rather
aggressive cross examinations by the deputy district attorneys at the rule 702 hearing and at
trial was admirable as you maintained composure and confidence on the stand - it was a
pleasure to see you give the other side some grief.
It was a pleasure working with you, and I will certainly call on you should I need an
expert in the field of firearms in the future. If you have any questions, please feel free to call
me at 720-985-1145.
Very truly yours,
JC Plott
James C. Plott, Esq.