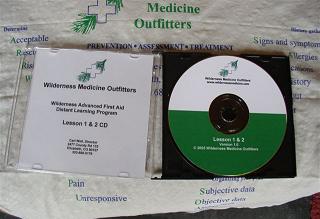 Advanced Wilderness First Aid Distance Learning Course
48 Hours
Price includes $200 Text and Materials Fee
Full AWFA48 Course Description [ Click HERE ]
a course just below the Wilderness First Responder (WFRT)
*With the addition of an EMR O2 and child birth session this also qualifies for an EMR certificate.
As of 2015 we are doing this on an individual beta optional bases. Pages on both topics are in the text and are 
combined with an extra subject test. Call WMO office for more details.