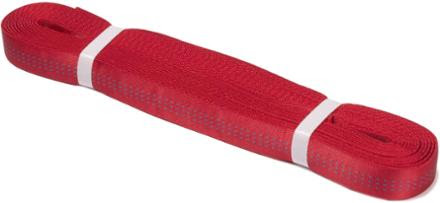 Nylon webbing- tubular
22 feet of 1" wide, 4000 lb test
Possibly the smallest rescue package [1"X 5" coil] you can carry!
With your WMO training and practice, make a 6 person or 4 person emergency litter,
or a 1 or 2 man drag, or an emergency harness.
Tie two together for a 40 ft emergency hand safety line.