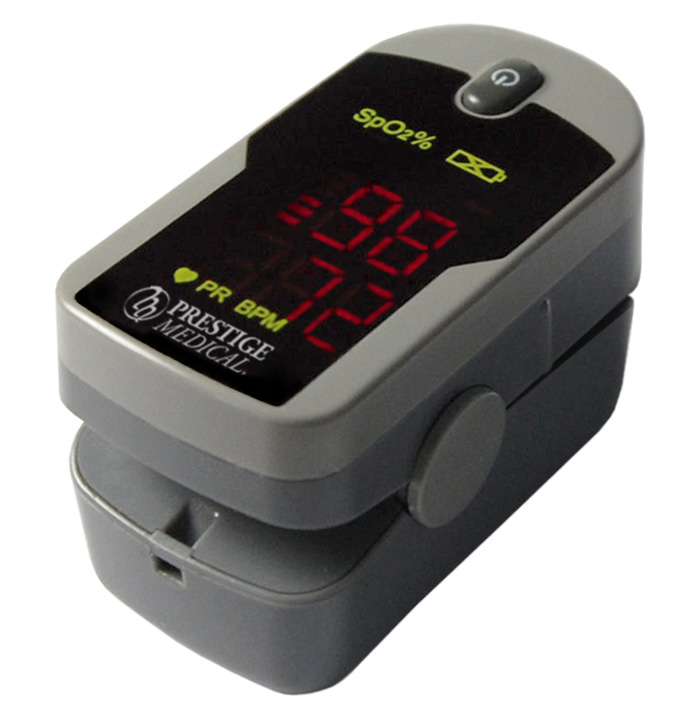 Pulse Oximeter - top medical grade  1 color display screen
Fingertip measurement of Sp02% (Oxygen Saturation) and pulse rate. LED display screen. Low power consumption with auto shut-off feature. Up to 30 hours of continuous use. Lightweight and compact design.
This has the high accuracy of more expensive models. Comes with Two AAA batteries, soft silicone protective case and lanyard  choice of color from current stock.
Available colors: white, pink, purple or grey
MSRP: $49.75