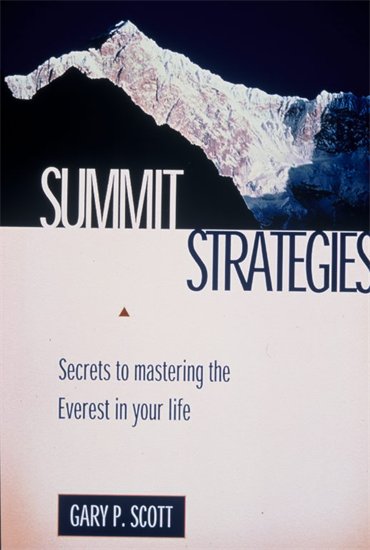 [autographed while supply lasts]
Summit Strategies is an excellent read for aspiring outdoor guides and for climbers and adventurers of all levels and abilities. 
This book offers a combination of adrenaline-raising adventure tales and personal motivation strategies from a man who has led over 30 Himalayan expeditions.
Recommended by his friend Carl and many well known mountaineers Dick Bass, Glen Porzak, etc.